Instructions for the Thormahlen Harp Stand
This is what you need to put your harpstand on:
Harp Stand Kit containing the "Donut", 4 screws and the Harp Stand
Drill
12" Ruler
a piece of 2x4 wood
a thinner piece of wood to get the to get the feet off the floor
ice pick or something that can poke a hole to mark the drilling spot
Instructions for attaching
1. line up the thin board and the 2x4. The 2x4 should be the same width as the donut.
2. Find the Center of the base of the harp by measureing the long distance and marking the halfway point with a pencil. On a Thormahlen Ceili or Serenade, the halfway measurement should be 7".
3. Mark both sides of the harp base and then draw a straight line from one side to the other.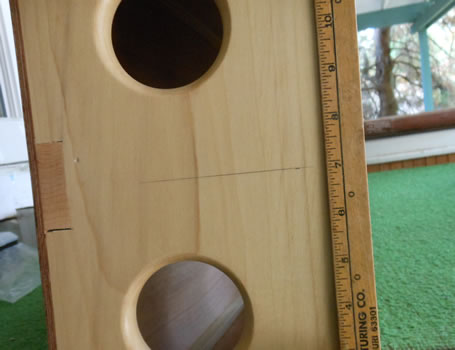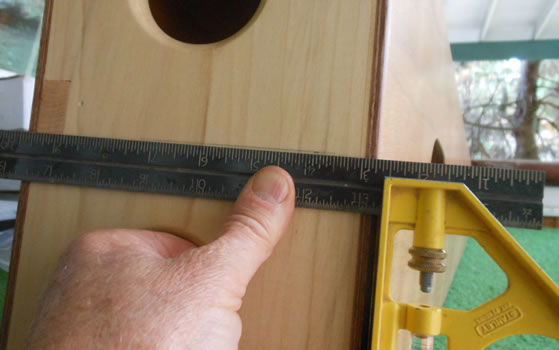 4. Take the donut off of configuration seen in section 1, and place the harp on top of the 2x4.
Find the exact balance point with the feet not touching the floor or table. Then measure how far away the 2x4 is from the back edge of the harp.
5. For the Ceili, it is 3/4" from the back. For the Serenade, it is 1 1/2" from the back. Yours should bevery close to that, but every harp is different, so do measure.
6. Place the donut on the bottom of the harp base the same distance from the back of the harp that you measured in 5.
7. With the ice pick, mark the spot where the holes for attaching the donut will be.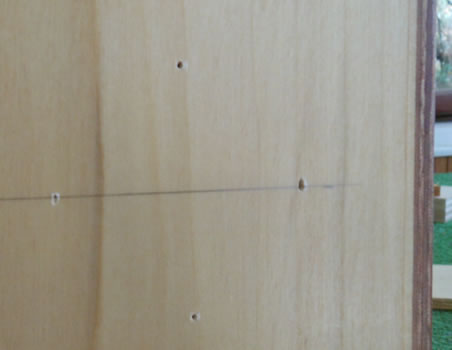 8. Predrill the holes with a 3/32" drill.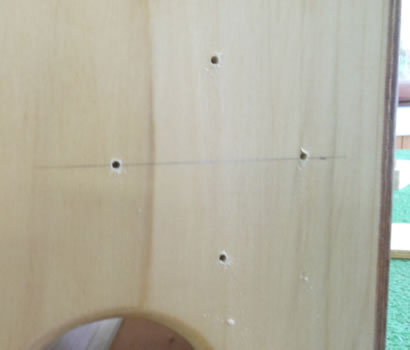 9. Hold donut in place and screw in the screws into your marked spots.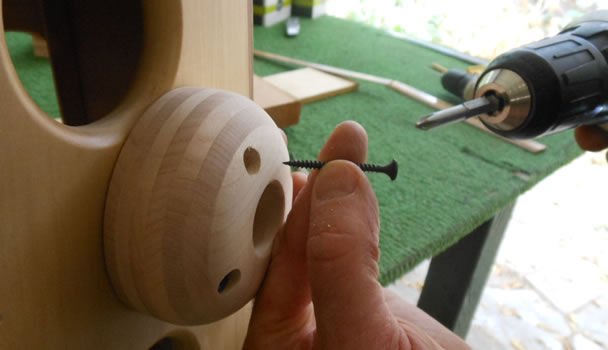 10. Set up the harp stand and put the harp on top being careful to get the tube all the way into the donut hole. As you use the stand, you'll become more familiar with eyeing how to get the harp onto the stand. If you're having trouble with it, you can always lay the harp down and put the stand into the donut hole that way.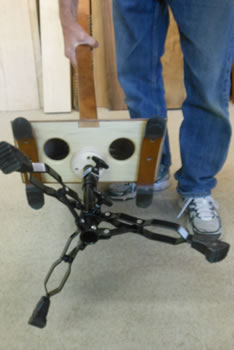 11. If the donut hole seems to loose to you, you can tighten up the connection by rubbing a watery sponge in the donut hole. This will temporarily swell the hole. If it's too tight, you can take sandpaper and gently sand it. (go slow and keep checking).
Have fun!