Melodías del Arpa
Latin American Music for the Lever Harp
Arrangements by Nicolas Carter and Sharon Thormahlen
For international sales, please email me.
A new book collaboration by Nicolas Carter and Sharon Thormahlen called Melodías del Arpa: Latin American Music for the Lever Harp. Included in the book are 11 tunes: Llegada, Palomita Guasiruca, Mercedita, Melodía Para Ti, Recuerdos de Ypacarai, Tres de Mayo, La Paloma, Guantanamera, El Condor Pasa, Moliendo Café, and Luna Lllena. These tunes, arranged by Nicolas Carter, have been further arranged and simplified by Sharon Thormahlen for the intermediate beginner harp player. Included is some history and description of each tune and it's composer. Also included are some things to know about Latin American Music, Some technical notes on the music and some suggestions for practicing. If you like Latin American music, you'll love this book.
Here's a little sample of one of the tunes in the book and the section about its composer and the tune.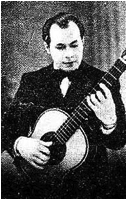 Mercdedita: Ramón Sixto Rios (1913-1995), a guitarist from Argentina, met Mercedes Strickler, a young peasant, for whom he composed and named this tune. They maintained a formal courtship for two years, and in 1941, Ríos proposed marriage to Mercedes. She did not accept, concluding the engagement, although, Rios continued sending her letters for several more years. Feeling the pain from this unrequited love, Ríos composed the chamamé Mercedita, now considered one of the most famous of the folkloric musical compositions of Argentina. Ríos married another woman but unfortunately, she died shortly after. In his later years, he reconnected with Mercedes, proposed marriage to her, but again she refused. When Rios passed away in Buenos Aires at the age of 82, he bequeathed this song to Mercedes Strickler.
The keys in this book are F, Dm, C, G, and Em. Tthe tunes are in the order of how many sharps the key has. There are 2 lever changes in the whole book
A digital audio CD can be purchased to accompany this book for $5. This audio is played by my computer harp setting and is EXACTLY what is on the page. It is useful as a learning too and highly recommended for this bookl.
The book is $25. Pdf is available. Email me about getting a pdf.
Here's what folks are saying about this book:
"This is a great collection folks! I got a sneak preview 2 weeks ago prior to performing 3 of the pieces on festival stage in Ireland. I was able to pop into my engineer's studio and get a super backup track to which I could play along. Performed it this past Saturday and it was a knock out success! I highly encourage you folks to get this book as the rhythms are very doable on the Celtic harp with the melody giving the true Paraguayan touch! There is one piece, La Paloma, that has just two chords in it and both my visually impaired (VI) at the Braille Institute in San Diego two weeks ago and the Blind School in Dublin where I am teaching the VI children this past Friday caught right onto accompanying the song with the C chord and the G chord. It is easy and it is a winner. Great work Sharon! And Nicolas !It's an awesome book! Cheers." Tina Tourin (Emerald Harps)
Just wanted you to know I played through "Guantanamera" this morning What a great arrangement of a song I used to sing and play on guitar. Didn't realize how much I'd missed it! Thanks. I'm looking forward to learning more from your book.
Marjorie
"Something new for you. You are definitely going to want this book. I'm the lucky one. Nicolas had his books shipped to me as he's arriving here in Memphis for a workshop and two concerts. My first 2 favorites are Guantanamera and El Condor Pasa. Most are written with a 3/4 rhythm in left hand and 6/8 rhythm in right. FUN and a new challenge plus a great addition to my playlist." Barbara Christensen
I just love watching Earl create the cover art work. He is now 88 and still ticking. He's also working on posters for the Ashland, Oregon Shakespear Festival!
Go back to the Books,
or go to A Rose in Winter
The Singing Tree
Gossamer Gate
Sweepin' the Clouds Away
Dance Thru the Music
Where the Fingers Fall
Shalom
'Tis the Season
Waltz Upon a Time
Cabin Fever for Two
The Lone Egret
Moon Over the Mountain
Sunset on Seattle
Season's Greetings
Under the Double Rainbow
Fiddlin' Around on the Harp
Ordering information:
All of my books are available through Thormahlen Harps. For direct orders (not using Paypal), please send the listed price per songbook plus $4 shipping for 1 item, add $2 shipping for the next item and $1 for every additional item after that. Send your order to Thormahlen Harps, 1876 SW Brooklane, Corvallis, OR 97333. Or call us at 541-753-4334 for Visa, MasterCard or Discover purchases. Shipping costs are slightly different when ordering through Paypal.