Art Beat
On October 10, 2005, OPB TV (Oregon Public Broadcasting) came to our house to do a show on us.
Here are a few pictures of the crew filming us.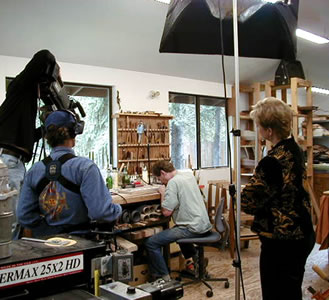 Tom filmed Dave inlaying some pearl while Bob recorded and Casey watched. Casey is the "voice" of the program.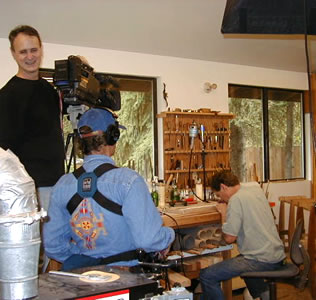 Tom the cameraman on the left and Bob the soundman on the right
What a tall camera stand. You can see Tommy working in the background.