Julianne Receives her Harp!
Julianne ordered her Serenade in November of 2005. She waited patiently until February when she received the shipment at work. All of her colleagues had been waiting for this day. In fact, we had to delay shipping until everyone could be there.
Julianne's teacher even showed up and is helping unpack the harp.
Now that they have it out of the box, the excitement is building. "Hurry up and open the case, I can't stand it any longer!" says Julianne.
"Oh my gosh, I can't believe it! Look at it, it's gorgeous!"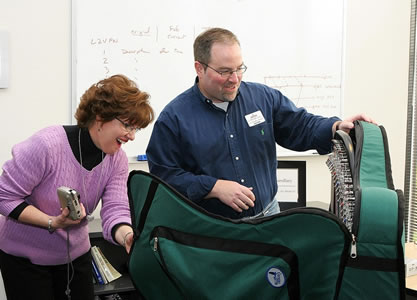 "I just can't believe this harp is mine!"
And the sound is heavenly!
Thank you, Julianne, for sending us these pictures.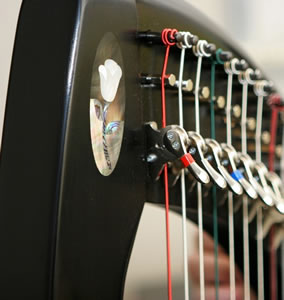 Julianne and her sister, Coralie, have just started making Harp covers cleverly called harp jackets, gowns, and tunics. They are beautiful! Here is a link.
Back to the endorsements.