The Walnut Deluxe
Walnut Deluxe Swan with the rosebud inlay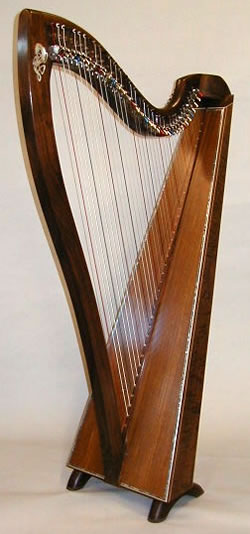 The Walnut Deluxe with the Celtic horse inlay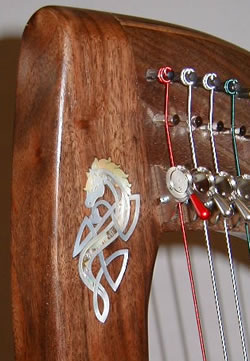 One side of the pillar is adorned with our T logo, and the other side has the Celtic horse pearl inlay.
The soundboard is trimmed all the way around with abalone pearl inlay.
Each pair of panels of the staved back are bookmatched with this deluxe walnut which means we cut the wood down the middle and open it up like a book.
Side view of the Walnut Deluxe Cygnet
Or go back to the models, woods, or the instock page.
Go back to the walnut page.