The Most Deluxe Koa Harp We've Made Yet!
With a koa soundbox, neck and pillar, pillar inlay on the front and side, soundboard inlay and specially chosen koa wood, we've decided to call it
THE ROYAL HAWAIIAN

The koa used on this harp is very hard to find. It has beautiful grain lines plus incredible curl throughout the whole harp. You can see it more clearly in the close-up pictures below. We had 1 more set of this wood but it has now been claimed. We still have some other beautiful koa wood, so if you're interested, just ask us.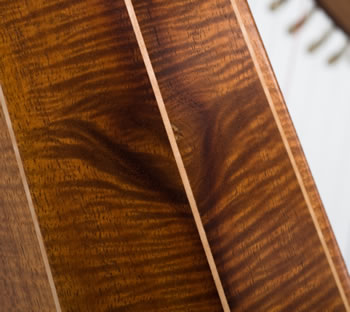 The wood for the neck and pillar were hand picked with the swirl going over the plate.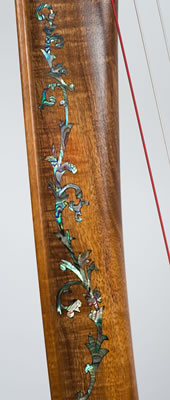 The Ring Vine inlay is split between the front pillar and the side pillar. To see some close-ups, click here.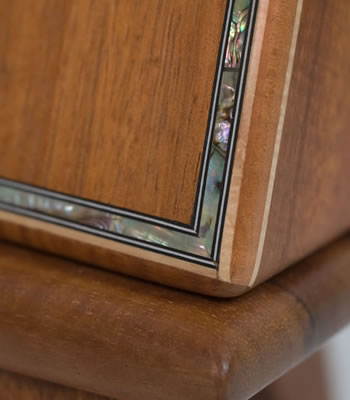 The soundboard on this harp is framed with abalone inlay lined with black white black strips. It is a spruce soundboard with a koa veneer.
Back to Koa wood